Production News
12/05/2015
'The Genius Of British Cinema' Celebrated By BBC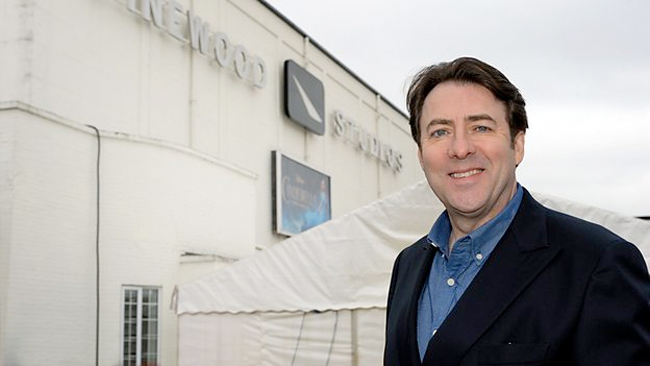 From the end of this month, BBC Arts will celebrate The Genius Of British Cinema in a season of documentaries, films and events. They will air across BBC Two, BBC Four, Radio 4, Radio 5 Live, BBC iPlayer and online at bbc.co.uk/arts.
Jonty Claypole, Director BBC Arts, said: "British film-making has always been defined by exceptional talents and maverick voices, championing the unique over the uniform. In The Genius Of British Cinema, we encounter some of the extraordinary people and places – from Ken Loach to Julie Walters, Nic Roeg to John Akomfrah – who have helped make it so distinctive. Working in close partnership with the BFI, benefitting from their insight and expertise, this ambitious season crosses television, radio, online and cinema screens. And we're asking our audiences to Get Creative and win the opportunity to have their own movie screened with Radio 5 Live's Well Done U film competition."
The partnership between BBC Arts and the BFI sees the two organisations join up to host live events and screenings taking place at BFI Southbank which will be recorded for BBC Four. 'In Conversation' will feature an interview with some of the best known names in British cinema, Julie Walters, Ken Loach and Dame Judi Dench. They will tell the stories of their success, discuss career highlights and reveal their own passions for the big screen in front of an audience at BFI Southbank, which will later be broadcast on BBC Four.
Richard E Grant talks to Julie Walters, whom he directed in his directorial debut movie Wah-Wah; Ken Loach talks to actor Cillian Murphy, following their collaboration in The Wind That Shakes The Barley and Dame Judi Dench speaks with her long term colleague Richard Eyre. Their interviews will be followed by a screening of one of their works on BBC Four: Billy Elliot, Sweet Sixteen and Iris.
Cassian Harrison, Controller BBC Four, said: "As two organisations passionate about British Cinema, it's incredibly exciting to join up with the BFI for this In Conversation series on BBC Four. Julie Walters, Richard E Grant, Ken Loach, Cillian Murphy, Richard Eyre and Dame Judi Dench are truly stellar names who, between them, have made significant contributions to the big screen in this country. BBC Four will bring audiences the stories behind the stories and profile these titans of cinema, alongside the first major profile of the great British film director Nicolas Roeg, in Arena."
Heather Stewart, Creative Director of the BFI, said: "It's a thrill to work alongside our partners at the BBC to bring Britain's illustrious big screen heritage to the UK's small screens, and highlight some of British cinema's greatest achievements to the widest possible audience."
On BBC Two, Jonathan Ross goes behind the scenes of the nation's most successful studios in Pinewood: 80 Years Of Movie Magic. Exploring the sets and scenes of some of the biggest blockbusters of all time, he meets the people who made them possible both on screen and off, including Barbara Windsor, Hayley Mills, Joan Collins, Matthew Vaughn and Naomie Harris.
He will also tell the story behind some of Britain's greatest film moments and the magic behind the movies in some special recreation sequences.
The BBC's Arts strand Arena undertakes the first major profile of the great British film director Nicolas Roeg, examining his very personal vision of cinema, with contributions from collaborators and film-makers who have been inspired by him.
Elsewhere, Radio 5 Live will encourage listeners to Get Creative with the return of their film competition Well Done U and Radio 4 will be asking listeners to spill the beans on the moment that the A-list arrived in their street, or even front room.
On BBC Arts Online, Mark Gatiss and Matthew Sweet discuss Bond, comparing the six seminal 007 actors in a series of short films. Meanwhile Danny Leigh gets under the skin of the British Movie Mavericks – six directors that have set the British film industry alight through their determination to do things their way.
For BBC iPlayer, BBC Four Collections delve into the archives to select TV programmes, featuring stars of classic British comedy films from the 1950s through to the 1970s, including the Carry On and Doctor film series.
The Genius Of Cinema season begins on 28 May with The Film Programme on Radio 4 and the season will run throughout June and July.
www.bbc.co.uk/mediacentre
(JP)
Top Related Stories
Click here for the latest broadcast news stories.