Broadcast News
27/04/2015
Thomson Networks To Present Bridge Every Screen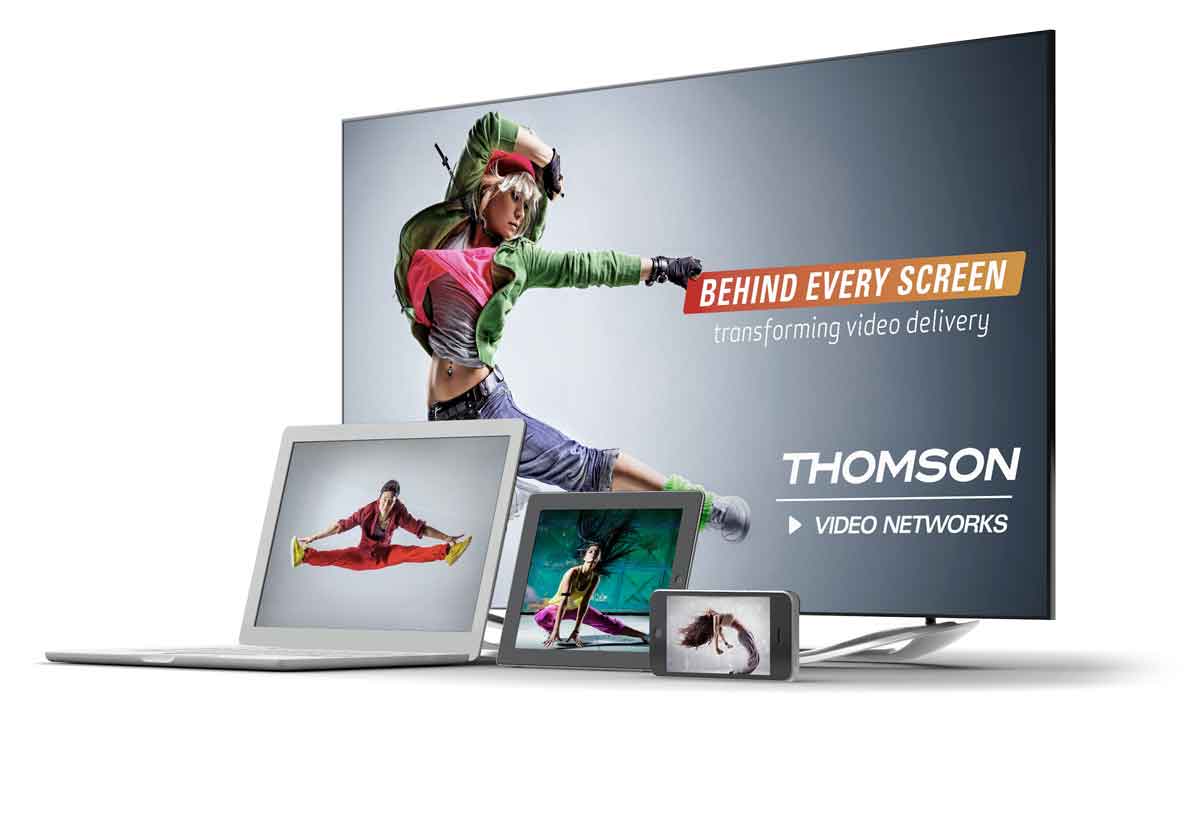 Thomson Video Networks has announced it will present Behind Every Screen.
It is the company's approach for an all-encompassing video delivery infrastructure that mixes on-premises and cloud-based resources to support broadcast and OTT streaming of SD, HD, and Ultra HD (UHD) content on every screen. Designed for traditional broadcasters, new media providers, and pay-TV operators, the new architecture leverages Thomson Video Networks' compression solutions to provide encoding of high-value content and high-density compression of long-tail content. Behind Every Screen also includes a next-generation playout infrastructure for channel origination and content customization, such as linear TV channel playout, ad insertion, branding, and time-shifting.
A Unified Architecture for Premium, High-Density, and Cloud-Based Infrastructures
At TV Connect, Thomson Video Networks will showcase its Behind Every Screen approach for evolving broadcast operations seamlessly, cost-effectively, and profitably. Highlights will include:
• MediaFlexSuite, a unified, service-driven management solution that gives operators unique capabilities for monitoring, configuring, and dynamically changing their channel lineups for both broadcast and multi-screen services.
• High-density compression of long-tail content with the award-winning ViBE® XT1000 Xtream Transcoder, an all-new video transcoder for OTT, cable, and telco applications that enables media companies, video service providers, and broadcasters to launch new turnaround services rapidly and cost-effectively.
Virtualizing OTT and Multi-Screen Applications for the Cloud
At TV Connect, Thomson Video Networks will highlight the ViBE® VS7000 multi-screen encoding system operating in virtualized mode to deliver all of the economic benefits of the cloud while ensuring the broadcast-grade performance required by today's media environments. Driven by the MediaFlexOS video operating system, the ViBE VS7000 is able to create a cluster of servers, manage automatic load balancing and failover, and simplify integration of new software modules. From the operator's standpoint, the complete environment can be managed with a single product, drastically reducing operational expenses.
New: FUZE-1 Playout Infrastructure for Channel Origination and Manipulation
Thomson Video Networks will present the FUZE-1 Playout System, a unique, versatile, and cost-effective solution that takes the channel-in-a-box concept to the next level. Focusing on channel origination and manipulation, FUZE-1 offers a rich set of features for playout applications, such as linear TV channel playout, ad insertion, branding, mosaic channel playout, time-shifting, disaster recovery, censorship, and EAS insertion. Based on the Thomson Video Networks MediaFlexOS video operating system, FUZE-1 features a best-of-breed, 1-RU IT server that combines advanced graphics, sophisticated built-in automation, and an integrated asset manager with premium software transcoding capabilities.
www.thomson-networks.com
Top Related Stories
Click here for the latest broadcast news stories.