Broadcast News
06/03/2015
Vualto Appoints Head Of App Development Team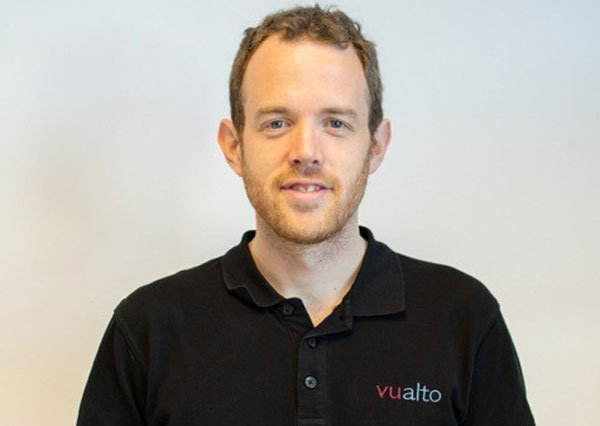 Vualto, global specialist in innovative content delivery and management, has appointed Graeme Read to head its app development team. The appointment further strengthens the company's ability to provide turnkey solutions for content owners looking to maximise reach and monetisation.
Read has been professionally involved in iOS app development from the earliest days of Apple's open platform. Most recently, he was senior developer at TabSys, the leading cost-saving assessment and recording tool. Earlier he took a similar role at global Christian broadcaster God TV. He is responsible for more than 30 successful iOS apps, including the award-winning MyHome for British Gas.
Vualto offers a range of services to develop apps for online content, under the banner vuplay. Read has joined the company to manage the vuplay portfolio, as well as take a direct hand in developing both players and tools to allow customers to create their own apps. His first task is to update the iOS and Android player SDKs to incorporate a common API and integration with PlayReady and Primetime DRM.
"At Vualto we recognise that content owners want a real end-to-end solution," said Camilla Young, CEO of Vualto. "The vuplay offering allows us to take that all the way to the consumer, by either developing apps which are tailored to the branding and look and feel of our customers, or providing them with software development kits that let them build their own, quickly and without fuss. Graeme has real, proven skills and experience in this area, and we have brought him on board to take charge of continuing development in this area."
"This is an exciting opportunity for me," Graeme Read added. "Vualto has clients at the very top of the content business, and helping them realise their technical and business goals is going to be both demanding and fun. I have been made very welcome by the Vualto family, and now I am getting stuck into improving what is already a great offering."
www.vualto.com
(JP/IT)
Top Related Stories
Click here for the latest broadcast news stories.