Broadcast News
28/11/2014
BBC Orchestral Toolkit Launches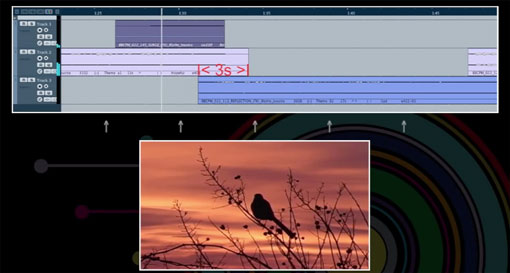 Universal Publishing Production Music's label, BBC Production Music has launched the 'BBC Orchestral Toolkit'.
Created by UPPM composers Marten Joustra and Andy Blythe, the BBC Orchestral Toolkit is a new concept offering media professionals the ability to re-create the BBC custom music score sound from their own editing suites.
The BBC Orchestral Toolkit is the first product enabling an editor the ability to easily construct soundtracks for their picture using high quality music in a unique production friendly format. The toolkit makes the composition process easier by supplying its four thousand elements in a way that enables them to be joined together quickly and seamlessly.
Key features of the toolkit include:
● Fifty orchestral tracks: Each track is presented in its entirety and split sequentially along their timelines into their constituent sections.
● Cue placement system: The resulting 4,000 elements can be looped and segued seamlessly using the toolkit's unique cue placement system.
● Intuitive layout: Labeling system makes it easy and fast to find suitable cues to set the tone and pace.
● Scores for pictures: The toolkit gives editors the ability to build a dynamic score that follows pictures – either by restructuring existing musical passages, constructing new ones, or by creating a free-time orchestral sound collage.
● Flexible build: Available to download or supplied on a convenient credit-card sized USB stick that works with MAC or PC, on any editing software including Final Cut and Avid.
Commenting on the toolkit, Gary Gross, Worldwide President Universal Publishing Production Music (UPPM) said: "We are always looking for creative ways to help our clients make their jobs easier, without sacrificing quality, and with the BBC Orchestral Toolkit we really believe we've accomplished this again.
"Marten and Andy have thought about every nuance in compiling a score and how to make it as easy as possible. While there is no substitute for a custom score in your production, the BBC Orchestral Toolkit comes as close as possible to having an orchestra at your fingertips."
www.unippm.co.uk
(CD/JP)
Top Related Stories
Click here for the latest broadcast news stories.