Broadcast News
06/11/2014
Files Are Easy?!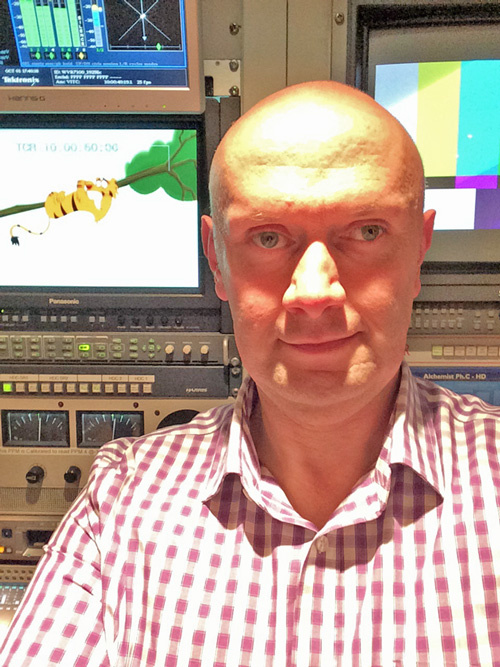 The big topic of conversation for many visitors to IBC this year was FD Day, October 1. From then onward, all content sent to major UK broadcasters should ideally be submitted as a file rather than on video tape. Intervideo's Gerry Wade examines the ubiquitous file-based delivery format.
MAM system manufacturers have been claiming for decades that file-based video editing, archiving and playout were more efficient than pushing library tapes around on a trolley. Few people would argue with that, but is file-based content distribution really easier?
Intervideo is a London-based facilities house working with content owners, distributors and programme makers. We provide a wide range of services including encoding, transcoding, archiving and digital delivery as well as more traditional tape based services. Over the years, the most common formats for incoming video content have been 1 inch C-format tape, Beta-SP, Digi-Beta and HDCAM.
For us, the catalyst for the transition to file-based delivery was the Icelandic volcanic ash cloud back in April 2010. This caused enormous disruption to air travel across western and northern Europe, not least for NAB show visitors and exhibitors stranded in the States. The transition was further accelerated by the March 2011 earthquake and tsunami in Japan which limited our supply of video tape on some HD formats such as SR.  
File workflows and delivery are certainly more efficient than shipping video tapes or cassettes, but the infrastructure costs can be high. The PC platforms on which modern file-processing software runs tend to need replacing more frequently than old-style dedicated broadcast hardware. File archiving can also have cost implications. You can store a video tape on a warehouse shelf for a couple of pounds a year whereas storing 500 gigabytes of data on LTO or disc is higher. We currently use LTO5 but are also looking at other options. 
Legacy tape formats
From Ampex Quadruplex onward, the various legacy video tape formats are in general stable enough still to be playable. Tape formulation and storage conditions play a large factor in being able to recover what is on a tape in a single pass. 1 inch C-format is fairly reliable but some of the 1 inch B-format tapes are often troublesome due to sticky tape syndrome.
Early chrome tape and tapes with sponge on the flanges of the spools give trouble, as the sponge decomposes into a kind of glue which sticks to the edges of the tape. I have seen tapes come out of their boxes looking like honey has been poured all over the reel. These are often unrecoverable for reasons which would have astonished the original manufacturers. 
The structure of the tape itself and storage conditions play a large part in the longevity of magnetic media. A separate and serious issue is that spare parts for some of the legacy media such as B-format, C-format, Beta-SP, D2 and D3 are no longer available new. It is necessary to keep a stockpile of such equipment as a source of spares for repairs.   
I often read that there are still large amounts of video and film source material yet to be archived but budget constraints always pay a key role in this being done. Many media professionals think their content is safe for another few years so what harm can there be in delaying any kind of digital archiving? They need to look more scientifically at what is happening to these old analogue tapes as they continue to sit on warehouse shelves.  
Cost-per-bit considerations
Advances in solid storage capacity have been impressive with half a terabyte now storable on a postage-stamp sized SD card. Cost-per-bit considerations mean that the most commonly used storage media for long-term archiving are likely to be HDD and LTO. Whether any of these will be playable, say 100 years from now, is a moot point. I don't have a crystal ball.
One thing I do know is that the equipment currently employed in the media industry to archive data is unlikely to be around and working by 2114. The computers you and I are currently using will almost certainly have been replaced within five years. Continuous data migration is important to maintain a healthy archive.
Files generally need more processing than tapes. We have to bespoke every delivery with the right codec, wrapper and metadata requirements. These too will present an interesting set of variables to future archivists.
Read the article in BFV
online
.
(IT/JP)
Top Related Stories
Click here for the latest broadcast news stories.