Broadcast News
30/10/2014
Olympusat Telecom Selects Viaccess-Orca's Voyage - TV Everywhere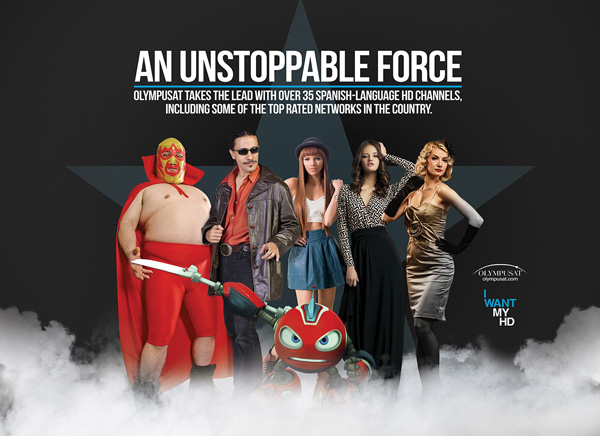 Olympusat Telecom has chosen Viaccess-Orca's Voyage - TV Everywhere solution to support its OTT multiscreen business-to-business (B2B) service.
Olympusat Telecom is a division of Olympusat Holdings and represents over 60 Spanish-language TV networks with over 10,000 hours of content. Olympusat's selection of Voyage follows a number of IPTV, OTT, and DTH deployments with operators like Orange in France, Spain, Poland, and Romania.
Olympusat Telecom will bundle its content preparation services with content from Olympusat Holdings and Viaccess-Orca's technology, providing operators with a cloud-based multiscreen solution designed to reduce operators' risk and the upfront investment required to launch a multiscreen service.
Using Voyage's unified service delivery platform (RiGHTv) and content discovery solution (COMPASS), operators can deliver a variety of Spanish-language content, including live television, catch-up TV, and video-on-demand (VOD), to subscribers on any screen.
The offering will initially be available throughout North and South America. It will be the first live and VOD Spanish network available on Microsoft Xbox.
"Our new TVE and OTT service will enable MSOs and telco operators in the Americas to strengthen their current offering and drive the growth of broadband connectivity to end-user on a low OPEX model," said Austin Powers, president at Olympusat Telecom. "The partnership with Viaccess-Orca, part of the Orange Group, promises to be yet another important milestone for our company."
"Currently, Olympusat engages more than eight million viewers a day with its premium Spanish-language offering. To provide those customers with the ultimate entertainment experience, we needed a cloud-based TV Everywhere solution that optimizes content discovery, recommendations, and service delivery," said Tom Mohler, CEO at Olympusat. "Viaccess-Orca provides us with an end-to-end solution that is affordable and reliable."
"Partnering with Olympusat on this project further establishes Viaccess-Orca as a market leader for TV Everywhere solutions and marks another major OTT deployment for our company," said François Moreau de Saint Martin, CEO at Viaccess-Orca. "Olympusat's expertise in service delivery and content preparation combined with Viaccess-Orca's innovative technology and vast experience in launching pay-TV and OTT multiscreen services results in a win-win situation for operators and Spanish-language television viewers, who will be able to receive engaging content on every screen."
www.olympusattelecom.com
(IT/JP)
Top Related Stories
Click here for the latest broadcast news stories.