Broadcast News
29/10/2014
Production News – Causeway Pictures Launch 'Irish Gothic' Label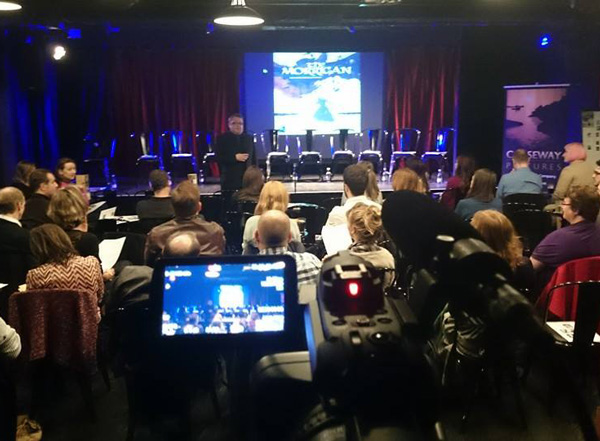 Belfast's Causeway Pictures has announced the launch of its 'Irish Gothic' label, which will hone in on genre films that have taken inspiration from Irish legends.
Causeway MD Chris Patterson is collaborating with writer and director Richard Crawford and writer and director Spence Wright.
The label aims to produce ten films in total over five years and will include Mr Wright's 'Vampires vs Leprechauns' and the series Hy-Brasil set on a phantom island.
Mr Patterson said: "Irish myths and legends are rich with wondrous and terrible creatures. The Irish Gothic banner will put them in front of a modern horror audience and create a lasting legacy that hopefully will become a genre of its own."
The label was launched last week in London at a stage reading, hosted by Northern Ireland Screen, of The Morrigan by writer/director Richard Crawford.
Aisling Walsh directed the stage reading at the Soho Theatre, which starred Games of Thrones alums Fintan McKeown and Hannah Murray with Ciaran McMenamin.
The Morrigan is a film set in Elizabethan Ireland and follows the chaos that ensues when an ancient demon is unleashed in an isolated fort. A young girl is the only one to realise that the demon only possesses those who kill it.
Causeway was set up by Mr Patterson and Paddy McCarney in 2009 and recently added a US office in New York.
www.causewaypictures.com
(IT/JP)
Top Related Stories
Click here for the latest broadcast news stories.