Broadcast News
09/09/2014
IBC To Highlight New Technologies (Pt. 2)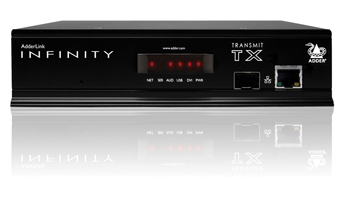 (continued from Pt. 1)...
Quantum (7.B26)
will introduce new software called StorNext Connect. The attraction is that it allows users to seamlessly discover, manage and monitor their environment by uniting a number of independent actions into one framework, while retaining the standard toolset. Also look for StorNext in the Cloud – a private structure designed to help users remain competitive as they address new workflow challenges in content production and delivery, while sustaining broader collaboration and advanced efficiency. Expect some technical previews and some futuristic workflow concepts.
Leader (11.A38)
will show an enhanced version of its LV5490 SD/HD/4K waveform and picture monitor. The boost elements are two-sample interleave, focus assist, frequency deviation auto-correction, phase difference detection, CIE 1931 chart with 4K colour space, plus user-adjustable measurement display sizes. The LV5490 fits a wide range of applications; including precise matching of up to four studio-based or outside broadcast cameras.
It is also a picture monitor for production crews working on location in all formats from SD to 4K. It delivers a 4K image in either square-division or two-sample-interleave format. In square-division signal mode, the entire image is split into four quadrants and each quadrant is transmitted in turn as a sub-image. In the case of two-sample-interleave, two consecutive pixels are transmitted at a time. The new Focus Assist feature is a patent-pending development, which enables the LV5490 to be used for checking low-contrast content and small image detail.
The existing feature of frequency deviation allows detection, display and automatic correction of any frequency difference that may exist between each of the input signals. Technical elements to look for are the phase difference detection capability, and the CIE 1931 colour space chart generator.
ScheduALL (1.D30)
, with customer installations in 50 countries, will have two methods for media groups to self provision their own occasional use bookings from providers. It also promises a smart solution for the management of media projects.
Decimator Design (7.B40)
has begun shipping its DMON-12S, a miniature 12-Channel SDI Multi-Viewer (with SDI and HDMI outputs). This includes 12 independent 3G/HD/SD-SDI inputs, supporting 26 formats and variable aspect ratios. Each quadrant is independent of the others, allowing any 3G/HD/SD format of any frame rate to be displayed simultaneously.
The 3G/HD/SD-SDI output and the HDMI output are linked, allowing synchronous output to two monitors. A range of multi-viewer layouts are selectable, and more features are in development for offering as free firmware updates. For now there is a new LCD screen and button control system.  
Vualto (rooms MS1/2 in hall 13)
will be demonstrating its video workflow solutions in conjunction with Microsoft. These solutions include practical implementations of Microsoft's PlayReady, allowing high-resilience digital rights management (DRM) to be implemented simply and effectively. Vualto offers technology-agnostic DRM solutions, tailored to the specific needs of a project. 
Reacting to the fact that MPEG-DASH and EME now form the basis of its solutions, the link with PlayReady means it can build up to the minute, highly secure broadcast workflows that deliver content to a huge range of devices. The Vualto MPEG-DASH streaming solutions allow the delivery of live, streamed VOD, and offline VOD with PlayReady DRM across multiple CDNs. 
PlayReady SDK is Microsoft's latest protection software. It provides an easy and trusted way to extend the reach of its services to iOS and Android and means Vualto can now deliver MPEG-DASH, Smooth Streaming and HLS content to mobile devices. It also supports the browser encrypted media extension (EME), which eliminates the need for a plug-in. Currently Internet Explorer and Chrome support EMEs – making for a slicker connection to premium streamed content.  
TSL Products (10.B41)
will introduce the PAM PiCo Touch, a 7-inch touch screen audio and loudness meter. It allows real-time display and logging of all relevant loudness parameters, true peak level and corresponding peak channel identification, as well as critical integrated loudness information. The message will be that it eliminates accuracy and latency issues associated with software-based meters. There is an HDMI external display output, which allows users to plug it into any monitor and view a blown up version of the complete screen.
Cinedeck LLC (7.J07)
will aim to show how 4K/UltraHD workflow can be made simple, and how budget conscious producers can improve productivity, while making significant time, labor and costs savings throughout production and postproduction when using Cinedeck platforms. The key kit here will be Cinedeck's MX record ingest and transcode platform. Its products include the RX3G and MX recorders. Cinedeck systems include the RX3G and MX recorders – both supporting 4K, UltraHD, 2K, HD and SD workflows with multiple native codecs, plus the latest SMPTE and DPP recommended broadcast delivery standards. 
Codex (11.C71)
will focus on how the new Codex Vault and its other recording systems can be easily integrated with the latest production, monitoring and DI post technologies from partner companies including ARRI, Panasonic, Canon, Sony, RED, Dolby, FilmLight and Leica. The delivery of streamlined workflows for motion picture and broadcast content is what users of these brand names worry about. IBC will see the European debut for the Codex Action CAM digital cinema camera and recording package.
Piksel (1.C30)
will launch a SaaS-based video platform for the delivery of personalized OTT Services. Essentially a broadcast grade multi-screen solution for online video, this is built on its flexible, modular, cloud-based SOA framework (Piksel Palette). Content owners, aggregators and distributors are able to quickly launch OTT offerings to consumers without having to invest in a heavy and expensive static platform.
Read George's article in BFV
online
.
(IT/JP)
Top Related Stories
Click here for the latest broadcast news stories.