Broadcast News
19/08/2014
TSL To Showcase AVB At IBC2014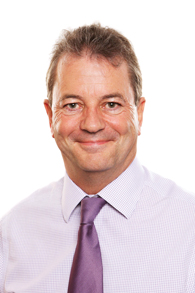 This year's IBC will see the return of the much-discussed 4K and immersive technologies; but for Chris Exelby, MD at TSL Products, the big news will be the European debut of the company's AVB audio monitoring systems.
This will be my twelfth IBC. Over that time I've of course seen many changes and innovations in broadcasting technology, which have had a major impact on how television is produced. Digital transmission and distribution, high definition (HD) and 5.1 surround sound have all made their mark on the broadcast market and while 3D looks to be in limbo as far as TV is concerned, 4K/Ultra HD, immersive technologies and mobile and second screen technologies are evolving and will look to be major influences for the future.
But the most significant and disruptive technology trend in recent years, and one that is only going to spread and dominate the industry as time goes on, is the move to IT-based infrastructures and, particularly, the use of low latency IP as a carrier for audio, video, communications and supporting data. This has been quietly establishing itself over the last five to ten years, but it was highlighted at this year's NAB convention and has been accelerating ever since.
The signs are that this trend acceleration will continue and as the TV industry prepares for the future; with broadcasters and facilities either refurbishing their existing technical centres or building from scratch, IT and IP will come to dominate broadcast structures. We're already seeing the integration of broadcast audio and video with IT networks to create building-wide data systems, which has brought several benefits to this.
On the technical side there is consistent quality with the ability to log and track material using metadata, which ultimately allows people to share files and work on them simultaneously. Economics is a factor of course, but systems integrators - and their clients - are now able to keep installation and operational costs down by running multiple feeds over single runs of lower cost cables, such as CAT5, while still building and delivering state of the art, fully networked broadcast centres.
This will revolutionise the foundation of the industry across the board, from systems integrators to broadcasters and post-production houses to programme makers. The effect on production is likely to be profound and we can see the beginnings of change today. There is now a huge demand for content, which is being distributed on a wide variety of platforms, not just traditional broadcast channels but to mobile and streaming devices as well. Integrated, networked facilities allow material to be edited in existing suites and studios.but with huge cost savings and greater flexibility.
I hope IBC2014 will offer the opportunity to see the latest developments in AVB (audio/video bridge). This is an open standard for carrying, routing and switching audio and video signals over standardised Ethernet connections and has already been adopted by a number of leading manufacturers. TSL Products has been working with the technology and the first results of our research and development, the broadcast industry's first AVB audio monitoring system, will make their European debut at the RAI in Amsterdam.
The PAM AVB range has been designed to address the increasing demand for audio and video over IP workflows. It is based on TSL Products' flagship monitoring systems and offers AVB compatibility together with support for SDI, AES and analogue audio. Alongside these units will be the AXIUS series of managed Ethernet switches, which are another important component in audio and video over IP networks. These are compact switches of eight to ten ports that offer fast, secure connectivity for critical applications requiring PTP (Precision Time Protocol) IEEE 1588 technology for accurate, synchronised network audio-video timing. We see these units as ideal for smaller outside broadcast vehicles, fly away packages or production control rooms where fewer devices need to be connected to the network. IP has matured into a fast, reliable carrier for both audio and video. At the moment private networks with allocated bandwidth are the most secure way for broadcasters and facilities to use the technology, but as processing improves and network speed and reliability increase, the public internet could also become a viable carrier. The take-up of audio over IP continues to grow and although there is something of a format war - or at least a choice - between Dante and RAVENNA, more manufacturers are offering either one or both, something that will be reflected at IBC.
There is likely to be much more to see and discuss at IBC 2014 - topped off with Professor Brian Cox's keynote speech - but for me IT and IP will still be the talking points round the RAI and in favourite watering holes like the Guitar Bar.
The article is also available to read in BFV
online
.
(IT/CD)
Top Related Stories
Click here for the latest broadcast news stories.