Broadcast News
04/06/2014
Viaccess-Orca Reveals CommunicAsia Solutions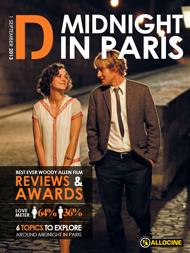 At CommunicAsia2014, Viaccess-Orca is to demonstrate "how content service providers can deliver the ultimate content experience to subscribers on multiple devices."
At BroadcastAsia2014, Chem Assayag, Viaccess-Orca's EVP sales and business development, will present 'The Rules of Engagement: A Guide to Providing a Compelling TV User Experience and Monetising It'. The presentation, on Thursday, June 19 at 14:40, will explore how TV operators can keep viewers engaged with their service offerings, the link between increased viewer engagement and monetization and the importance of simplifying content consumption while offering advanced features.
Chem Assayag will also speak at the HbbTV Association Symposium, June 18, during CommunicAsia. The panel will explore new TV services.
TV Everywhere Solution
At CommunicAsia2014, Viaccess-Orca will demonstrate the latest enhancements to its end-to-end multiscreen TV Everywhere solution, which was recently launched by telecommunications operator Orange Spain. Visitors to the stand will be able to see Orange Spain's premium OTT multiscreen service on a smartphone, tablet, PC, and TV.
The multiscreen solution comprises content protection, digital rights management (DRM), unified service delivery, content discovery and recommendation and companion device applications, supporting any business model.
Using the solution, operators can securely deliver live, VOD, and catch-up TV content on any network via any screen. Leveraging the cloud, content delivery is further optimized, enabling operators to deploy new and engaging services at a much faster time to market, thus reducing CAPEX and OPEX.
Connected Sentinel Player
Another key highlight at the CommunicAsia stand will be the Connected Sentinel Player, which was recently acquired by Viaccess-Orca from Discretix. Part of Viaccess-Orca's TV Everywhere solution, the downloadable, secure player and content protection application supports VOD and live TV delivery on Android™ and iOS devices. Utilizing Connected Sentinel Player's implementation of Microsoft PlayReady content access technology, a DRM platform approved by all major Hollywood studios, and market-proven media playback technology from VisualOn's OnStream MediaPlayer+, the solution allows service providers to deliver branded services to all types of connected mobile devices with a very short time to market.
DEEP Second-Screen Engagement Solution
At CommunicAsia2014, the company will also conduct a demonstration of DEEP (Data Engagement and Enrichment Platform) on a handheld tablet synchronised with the TV screen. DEEP enhances TV viewing and enables television viewers to browse thousands of unique digital magazines about movies, TV shows, actors and themes related to the video content in the provider's catalog or program guide. After automatically identifying the most engaging topics related to the content, DEEP presents it in a magazine-style format that is viewable on tablet devices.
Eye on Piracy — Ending Live Streaming Content Redistribution
Viaccess-Orca's new anti-piracy platform helps content service providers protect their TV services against new forms of content piracy, e.g., Web streaming and peer-to-peer content redistribution. Viaccess-Orca's Eye on Piracy includes a suite of services that targets TV content on illegal sites and the illegal redistribution of live events.
Hybrid TV Solution
Viaccess-Orca will also demonstrate a hybrid television solution designed to simplify the transition from analog to digital, while ensuring content protection via cardless conditional access and providing a layer of interactivity to increase viewer engagement. The hybrid TV solution combines Viaccess-Orca's HbbTV platform and Dynamic Sentinel, a cardless Conditional Access System (CAS). Using the turnkey platform, broadcasters can extend their traditional broadcast services without investing in a new backend solution to protect their revenue streams and increase ARPU.
www.viaccess-orca.com
(IT)
Top Related Stories
Click here for the latest broadcast news stories.