Broadcast News
29/05/2014
HARMAN's CBT 70J-1 Now THX-Approved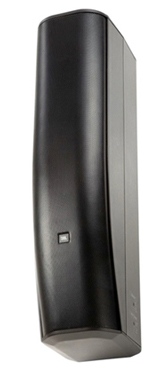 HARMAN's JBL Professional has announced that its CBT 70J-1 column loudspeaker and CBT 70JE-1 extension box are now THX-approved. This enables exhibitors to include CBT 70J-1 loudspeakers in their THX-certified theaters.
"The CBT 70J-1 was developed for a variety of applications where high-quality sound and low visual profile are priorities and we have seen considerable adoption of this product in cinema environments," said Rick Kamlet, Senior Manager, Commercial Sound, JBL Professional. "Now, with THX approval, even more moviegoers can enjoy the sonic benefits of the CBT 70J-1."
The CBT 70J-1 is a high-power, two-way line array system consisting of 16 high-frequency drivers and four high-power low-frequency drivers, all in a fully co-axial column loudspeaker, featuring JBL's CBT Constant Beamwidth beam control circuitry. The vertical coverage of the loudspeaker is asymmetrical, sending more sound toward the far seats of the auditorium than the near seats.
The two-foot height of the column array controls the sound like a two-foot tall horn would, so the asymmetrical coverage takes place throughout a wide bandwidth of the operational range of the speaker. The CBT 70J-1 covers a horizontal angle of 150 degrees, allowing coverage of more seats. The small frontal profile makes it visually unobtrusive and the bracket allows for both vertical tilt and horizontal swivel aiming. The CBT 70JE-1 extension box can be added to the CBT 70J-1, doubling the low-frequency output capability and extending the pattern control of the system down to a lower frequency.
"We are very pleased that THX has certified the CBT70J-1 + JE," said Charles Goodsell, Senior Manager, Cinema, JBL Professional. "Movie theaters throughout the world are already employing these systems and we are glad they will now be able to be installed in THX-certified auditoriums."
www.harman.com
(IT)
Top Related Stories
Click here for the latest broadcast news stories.