Broadcast News
29/05/2014
Telestream And Quantum Announce Joint Solution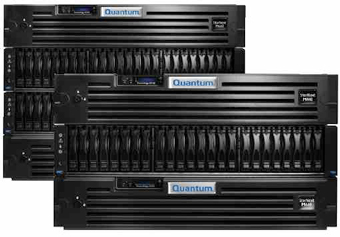 Telestream and Quantum Corp have announced a new Replay and Review packaged solution for ingest, instant review and storage of video from multi-camera, live sporting events.
The solution combines the Telestream Pipeline Replay system for capture of multiple HD camera feeds and Quantum's StorNext Pro Studio appliance and shared storage software solution.
The combination provides sports leagues and teams with a turnkey solution delivered through Diversified Systems. Benefits include:
• Instant review of live sporting events – customers can record an entire event live across multiple camera angles, instantly review any point in time and then jump back to live action.
• Simultaneous editing of highlight clips – using the Telestream Pipeline Replay client, editors can pick the camera angle that provides the best view, log content and repurpose media for editing, transcoding, creation of highlights or web/mobile distribution
• Post-production editing on live feeds – post production can be performed on the live feeds instantaneously
• LTO-based archival of multi-camera content for future repurposing.
• Complete turnkey solution – The Telestream-Quantum Replay and Review system is delivered as a turnkey package and includes all the hardware, software, storage spares needed for deployment.
"We are delighted to be partnering with Quantum and Diversified Systems to offer the new Replay and Review turnkey solution for ingest, instant review, and storage of video," said Paul Turner, vice president of enterprise product management at Telestream. "Pipeline Replay was custom designed for officiating and review of sporting events, a market for which we see great growth potential. Coupling our processing technology with StorNext's scale-out storage offers capabilities unrivaled at any price point."
"We're excited to be building on our partnership with Telestream to help sports leagues and teams meet the expectations of today's viewers, as well as find new ways to repurpose and monetise their content," said Alex Grossman, vice president, Media and Entertainment, Quantum. "Over the past year, Quantum has increased its focus and investment in the sports video market, leveraging StorNext's long-standing leadership in collaborative storage and content workflows and archive. In fact, this week I'm at the Sports Video Group's College Sports Summit, where I'll not only be talking with customers about the new Telestream-Quantum solution but also participating in a panel discussion on managing digital assets."
www.telestream.net
www.stornext.com
(IT)
Top Related Stories
Click here for the latest broadcast news stories.