Broadcast News
28/02/2014
XL Video Creates 'Centre Of Excellence'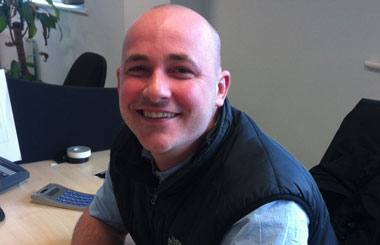 XL Video has announced the creation of a new 'Centre of Excellence' for Media Servers and Control Systems.
The team, whose expertise will be available to clients of XL Video worldwide, will be led by Christian Dickens, Media Server and Control Systems Manager at XL Video UK.
Christian, who has recently joined XL Video, has almost 20 years experience in audio-visual technology. For the last 6 years, he has specialised in the field of Projection Mapping and Media Servers, and it is this expertise that makes him the ideal leader for XL's new team. Before joining XL, Christian's projects included projection mapping Nokia's Secret Room at Mobile World Congress 2013 and Veuve Cliquot's interactive display at Selfridges London.
"Joining the XL Video team is an amazing opportunity," commented Christian. "I am excited about being a part of the 'Centre of Excellence' and the future of the Media Server Department."
XL Video already has a strong reputation in the field of media servers, and its range of solutions include Catalyst, Pandora's Box, D3, Resolume, Ai and Hippotizer. XL Video's previous media server led events have included the mapping of the Pyramid Stage at Glastonbury for Coldplay in 2011, the UK launch of the Mercedes Benz Actros Truck in 2012 and will.i.am's highly acclaimed recent #willpower tour.
Also new at XL Video's Bromsgrove location, is media server specialist Project Manager, Nick Diacre, who brings with him a wealth of industry experience. Nick has worked on a variety of projects, including those with a focus on 3D visualizations, digital production, mapping, and software control systems.
XL Video UK Managing Director, Lee Spencer, commented: "I am delighted to welcome Christian and Nick to our team. XL has a reputation for being at the cutting-edge of video technology. The expertise these new team members bring will allow us to build on the longstanding reputation we have in the area of media servers and control systems."
www.xlvideo.com
(CD)
Top Related Stories
Click here for the latest broadcast news stories.