Broadcast News
18/12/2013
New Age System Design: The Secret Is In The Sourcing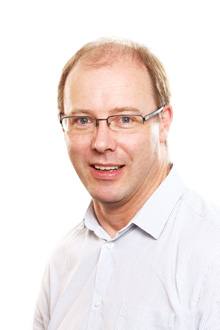 Selecting the various components of broadcast systems can be a tricky business. Martin Paskin, Solutions Manager at TSL Systems, has the answers...
We've all heard it: "Broadcast systems today are becoming more and more complicated," yet many manufacturers in the industry claim that their systems make the broadcast business easier. Both observations are true, so how do you decide which technologies are best suited to your end-game when building a new broadcast facility?
Having been in the industry for about 30 years, I have been involved with various technological and trend changes in both radio and television broadcast. The speed of change increased significantly when the convergence of broadcast systems with IT platforms began. The plethora of new IT-based systems brings with it different ways of working; enabling new and faster production workflows, increasing the amount of content, management of file-based content and the provision of new and better ways of monetising content. The real challenge is getting this cutting-edge technology to function together, ensuring that the systems work for us, rather than us working for the systems.
A shopping list isn't enough
When planning a new facility and sourcing different methods and equipment, it seems logical to go to broadcast trade shows with a shopping list of what you think you'll need. However, whether you're creating a new broadcast centre, post production facility, asset and workflow management system, playout automation or VoD platform; every vendor will declare that they have the 'right' solution for you - providing all the 'right' answers to your questions. The fundamental issue, however, is that each system will inevitably need to interact in a collaborative way with all the other systems. This may already be factored into your plan for initial and future deployment. But how do you make sense of the various solutions that all claim to be 'right for you'?
Looking At The Detail Within The 'Big Picture'
This is a project (obvious, I hear you say!), so we need a clearly defined start, implementation phase and an end (not forgetting some future-proofing). Starting is often the hardest part. I have been brought on to embryonic projects where the client has a clear vision of the end result, but doesn't know how to get it moving. Conversely, I have also been involved with projects where the main suppliers are already engaged without the bigger picture ever having been discussed.
The secret is in the 'source' - the initial planning and meticulous consideration of ALL the facts during system specification, not just those which are deemed as being important for the main system.
This is where experienced broadcast consultants can bring the most value - sourcing new methodologies and testing new technology, before implementation.
The days of creating systems just for the sake of engineering expectations are long gone. Systems need to be reliable and resilient and fit for intuitive and efficient operational use, with fast turnaround of content in many differing formats. Analysing current and projected media volumes, media movements, media formats, work flow and working practices, as well as future methods of production or delivery, are just a few of the headline specifications which need to be captured.
Knowledge Is Everything
Using an external consultant is the most efficient and prudent way to manage this process as they can stand back from the business with an expert eye and ask the questions that regular staff may not consider. There are many broadcast technology consultants; blue sky thinkers prepared to push the technological boundaries, former practitioners who bring their broadcast and production experience to the table, and system integrators like TSL, who bring practical integration experience.
It is crucial to bring a consultant on board to work with your project team as early as possible in order to capture and build the most relevant system specification; and it is vital that this specification not only matches the technical and production requirements, but also fits within your budget.
When tendering to system integrators, be more open to suggestions and not too prescriptive as this tends to prevent the solutions architects from designing a successful and fully integrated end-to-end solution with interoperability between multiple systems.
The next phase is the system design and implementation process. Systems Integrators like TSL manage the implementation of complex systems and design workflows for broadcasters across the world day in day out. It is therefore no surprise that they are able to bring together the best broadcast engineering and IT skills to implement systems from nearly all manufacturers to achieve a successful conclusion.
Of course this is only half of the story. A successful broadcast technology project also requires organisational change management, training and long-term reliable support, which in many cases will be as complex as the implementation of the technology. Bringing all of this together will result in a successful conclusion to a project and the launch of a new era of production. Good luck!
Read the article in the online edition of RFV
here
.
(IT/JP)
Top Related Stories
Click here for the latest broadcast news stories.