Broadcast News
30/09/2013
Search Engines Facilitate Infringing Copyright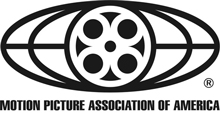 Internet search engines like Google and Yahoo play a significant role in introducing audiences to websites that infringe copyright laws to show films and TV shows online, according to a new study released by the Motion Picture Association of America (MPAA).
MPAA Chairman Senator Chris Dodd joined representatives Howard Coble, Adam Schiff, Marsha Blackburn and Judy Chu on Capitol Hill last month to make the announcement.
"This study reaffirms the significant responsibility that search engines share with all of us in the Internet ecosystem to help prevent the theft of movies and TV shows online," he stated.
"Search engines bear responsibility for introducing people to infringing content -- even people who aren't actively looking for it. The television and movie community is working every day to develop new and innovative ways to watch content online, and as the Internet's gatekeepers, search engines share a responsibility to play a constructive role in not directing audiences to illegitimate content."
The study found that 74% of consumers use a search engine as a discovery or navigation tool in their initial viewing sessions on sites with infringing content, while audiences viewing infringing content for the first time online are over twice as likely to use a search engine in their navigation path as repeat visitors.
58% of queries that consumers use prior to viewing infringing content contain generic or title-specific keywords only, indicating that browsers can be directed to sites offering such content regardless of their initial intentions, the survey said.
It also found that the largest share of search queries that lead to infringing URLs (82%) came from the largest search engine, Google.
Overall, search engines influenced 20% of the sessions in which consumers accessed infringing TV or film content online between 2010 and 2012.
"For years, I have been making the case that responsible players in the Internet ecosystem – from payment processors to advertisers to ISPs – have a responsibility and a self-interest to take voluntary, good faith steps against rampant online piracy," said Adam Schiff.
"This study shows that there is much more that search engines must do when it comes to pointing consumers towards legal outlets. By supporting legitimate sites rather than illegal ones, everyone wins – content creators, the U.S. economy and consumers themselves."
"I applaud the MPAA for their efforts to address online piracy of movies and television shows," said Judy Chu.
"It is clear from this study that search engines play a key role in connecting consumers with infringed content, undercutting the ability of creators to receive pay for their work. Online infringement diminishes our economic competitiveness and costs us jobs. In fact, American workers and individual creators lose $16.3 billion in earnings annually to copyright piracy, with about 141,000 lost jobs in the motion picture industry alone. As co-chair of Creative Rights Caucus, I am committed to fighting online piracy to preserve and protect the creative community."
www.mpaa.org
(IT/CD)
Top Related Stories
Click here for the latest broadcast news stories.