Broadcast News
30/09/2013
BBC Trust To Address Children's Changing Habits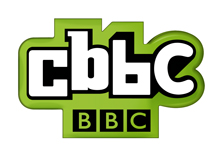 Children's programming such as CBBC and CBeebies is performing well, however much work still needs to be done to keep up with young people's changing media consumption habits, a report released by the BBC Trust has said.
The BBC should also ensure it is serving children within the target audiences who feel they are too old or too young for the content on the two dedicated channels, the Trust found.
The statements follow a review by the BBC Trust as part of its rolling programme examining each BBC service at least once every five years.
This review looked at CBBC, CBeebies, and the BBC's radio and online content for children.
Over 8,000 children sent their views to the Trust as part of a consultation for six to 12 year olds, along with 2,700 parents or carers who contributed to the adult consultation.
"CBeebies attracted overwhelming praise from parents for its high-quality content and its focus on learning and development; CBBC was also commended for its distinctive content and the balance it provides between education and entertainment," the BBC Trust said.
But the review also found that older children are less inclined to watch CBBC or CBeebies and that CBBC "struggles to inherit younger viewers moving on from CBeebies".
Online, the CBBC and CBeebies websites regularly score highest on quality of all ten BBC websites, however.
The Trust also concluded that it would like to see the other BBC services across TV, radio and online do more to consider children as an audience for its mainstream output.
BBC Trustee Alison Hastings said: "We heard an overwhelming amount of praise for the BBC's children's services, both from their young audiences and from adults, and it's clear that CBeebies and CBBC have earned their place at the heart of many families' viewing habits. The challenge for the BBC is to keep pace with change and make sure it's providing programmes, information, apps and other content when and where children want and expect it – we're encouraged by the BBC's on-going work to tackle these challenges and we'll expect to see progress being made in the coming months."
www.bbc.co.uk/bbctrust
(IT/CD)
Top Related Stories
Click here for the latest broadcast news stories.