Broadcast News
30/07/2013
ITV Interim Report Indicates Growth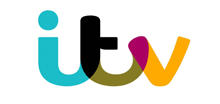 ITV continues to grow, according to the latest interim results report, released today.
Total Non-NAR revenues are up 11% to £568m, driven by ITV Studios and Online, Pay & Interactive.
The total ITV Studios revenues have increased 11% to £395m, while Online, Pay & Interactive revenues are up 19% to £56m.
ITV Family NAR is down 3%, but total external revenues are up 1% to £1,144m.
ITV Studios has completed acquisitions in the UK and the US and put £20m cost savings "on track".
Profit to cash conversion is strong at 100%.
The Board has declared an interim dividend of 1.1p up 38%
ITV expects its Family NAR for nine months to the end of September will be broadly flat following a good third quarter increase of 9% and says it remains "confident" of delivering double digit revenue growth in Online, Pay & Interactive and ITV Studios over the full year.
Adam Crozier, ITV Chief Executive, said: "We're making good progress with our strategy of growing and rebalancing the business as we build new revenue streams and improve margins.
"In the first six months of the year ITV continued to increase group profits and revenues despite the expected fall in our H1 advertising revenues. Non-advertising revenues were up by 11% to £568m, driven by significant growth in Online, Pay & Interactive and in ITV Studios.
"ITV Studios delivered further growth in the UK and internationally both organically and through selective acquisitions in our key target markets – with total Studios revenues up 11%. We're showing real momentum in our strategy of creating a robust international content business and in building substantial strength and scale in the US market.
"The improved variety and quality of the ITV schedule has driven a strong on-screen performance in the first half of the year with ITV Family SOV up 1%.
"Our cash generation remains strong and we continue to have a robust balance sheet to support the strategy and invest in our future growth."
Mr Crozier continued: "As we anticipated, the shape of the television advertising market this year is very different to 2012. In spite of monthly volatility we expect ITV Family NAR to be broadly flat for the nine months to the end of September with Q3 up 9%. We expect both ITV Studios and Online, Pay & Interactive to deliver double digit revenue growth for the year as a whole as we continue to rebalance and strengthen ITV."
www.itv.com
(IT/CD)
Top Related Stories
Click here for the latest broadcast news stories.