Broadcast News
03/04/2013
Storage: Will It End In Tiers?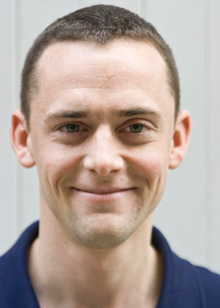 David Skeggs, workflow designer at root6, discusses tiered storage and explores its advantages and disadvantages.
Personally, I've never been totally convinced about tiered storage. Essentially three tiers are deployed; online, nearline and archive. Having these is all well and good, but the time and effort required to move assets between them has, until quite recently, outweighed the advantages on offer.
Tier 1 or online storage is the fastest. It is required to feed editing, compositing and finishing kit for frame accurate real-time playback, often over multiple streams. As you can imagine, this is expensive. Add to this the increase in shoot ratios, the progression towards 2K & 4K working and the abundance of multiple files, and you'll see that this primary tier can get filled up rather quickly.
In some situations Tier 2 or nearline storage would be a good addition, but although still disc-based, nearline won't provide the real-time capabilities required at the coal face. Providing less overall bandwidth, nearline helps keep cost per terabyte down. If, for example, a project residing on Tier 1 storage is pending completion, it can then be moved over to Tier 2, freeing up Tier 1 for further work. The project remains on Tier 2, but can be moved back to Tier 1 for finishing.
Tier 3 or archive storage is most commonly implemented with Linear Tape Open (LTO) data tape – originally a computer format. This is a highly cost effective method for long term storage and libraries. A significant consideration though, is how quickly and easily assets can be located and moved between the three tiers as requirements dictate.
A product I've experienced recently that helps this process is MatrixStore, a Tier 2 storage system from Object Matrix. As you'd expect, it's a good fit with proprietary online storage from the key suppliers, enabling you to easily reduce the strain on the ISIS or XSAN, for example, but what is particularly good is the ability to add metadata during, or even after the migration.
This makes the assets very easily discoverable with a keyword search. You can also easily design a custom metadata schema. Such was the case when MatrixStore was used on the first tapeless production of the BBC's 'Strictly Come Dancing' in 2012.
Extensive footage of the contestants in rehearsal was written to MatrixStore which was also used to create both disc backup and LTO secure archives.
If files are moved from MatrixStore to Tier 3, metadata may still be retained. This provides a great way of keeping track of the assets and not having to look for them in multiple places or different applications. With proper connectivity and application, tiered storage can help produce a streamlined and cost-effective addition to regular workflows.
Read the article in the online edition of Regional Film & Video
here
.
Top Related Stories
Click here for the latest broadcast news stories.