Broadcast News
14/03/2013
Multi-Channel Post Production, Against The Clock...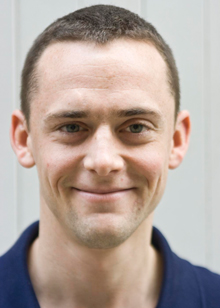 David Skeggs, workflow designer at root6 takes a look at fast turnaround, multi-channel post-production with DVS VENICE and Avid.
The common problem that surrounds live events such as sports, news and entertainment productions is getting the content into post, turning it round and retrieving the edited content as quickly as possible. The challenge is capturing in the correct format and delivering for post without making the editor jump through hoops.
When I first discovered this particular workflow I could see it would fit, but what made it even more appealing was that it was not simply restricted to Avid-based post production.
The multi-channel ingest & play-out system I was using was a DVS VENICE. In its small 2U form it was a four-channel device with 6TB of internal storage. The four channels could be independently switched from ingest to play-out mode, simply from a dropdown menu in software. HD baseband video was being fed into channels 1 & 2 on the VENICE, and, from within these, I had selected the MXF for Avid with DNX185 as the data-rate.
The VENICE had been set up for use with Avid ISIS storage and Interplay asset management, and as a result, I could deliver the ingesting asset into Interplay while the media was being ingested simultaneously into the ISIS workspace. Having given each channel a clip and tape name, channels 1 & 2 were put into record.
Moving over to my Avid Media Composer I selected the Interplay window and searched for anything created in the last 10 minutes, the two results returned being my two ingests from the VENICE. Dragging both assets into my ingest bin within Media Composer, I loaded one into the source monitor and played the clip. Looking at the clip and comparing with the feed coming into the VENICE I noted I was only 16 seconds behind the live feed! With the clip loaded I could mark in and out as required, repeating the action for the second clip being captured on channel 2. As the ingesting clips grew, I could start to build my sequence as a highlights package. If I scrolled too far forward in the clips, Media Composer displayed 'Capture in Progress.' If this occurred I could move back within the clip and pictures and audio were restored. As you can imagine, this is a great workflow for live sporting events, satellite feeds and live studio recordings where there is a tight turnaround in post before transmission.
While channels 1 & 2 on the VENICE were capturing into the Avid environment, I moved over to channel 3, switched to ingest and, this time, created an Apple ProRes HQ file and a low resolution proxy. The ProRes would be ingested to the internal storage of the VENICE, the proxy was sent to a network share.
There is a wide range of file formats & codecs within the VENICE, MXF (OP1a and OP-Atom), JPG2000, Panasonic, AVC-Ultra & DVCPRO, Sony XDCAM, QuickTime and DPX.
With channels 1-3 employed on capture, I put channel 4 into play-out mode. On this channel I could load any file in the above-mentioned formats.
Once loaded, I could mark in and out, creating a play-out list from multiple clips. Within the VENICE software you can get a heads-up view that shows what's going on with each channel; a very handy feature to monitor the ingest and play-out in progress.
As you can see, VENICE is a highly versatile system, not tied into specific workflows, codecs or formats. It's also great to be able to switch from ingest to play-out as and when you need to.
Read the article in the online edition of Regional Film and Video
here
.
Top Related Stories
Click here for the latest broadcast news stories.