Broadcast News
24/05/2002
Clipvault.com incorporate FMA software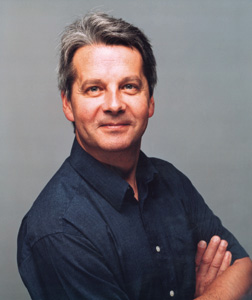 Clipvault.com, the on-line clip distribution and personal broadcasting service, have incorporated FMA software into their current facility.
FMA (an IPV product) combines the advantage of streaming and downloading by taking the full-quality video file and breaking it into a 'mosaic' of parts contained in a single file. This gives users the ability to research, review, collaborate, acquire and edit material without having to wait for the complete download and delivery of frames.
Carl Fuss (pictured), Managing Director of Clipvault.com, said: "Incorporating FMA will give our clients greater flexibility. Until now, the video they received played front to back and there was no ability to support time code, so working with actual material wasn't an option. Using FMA, it is now possible to have the same immediate access to the whole clip and our clients will be able to view and work with time code/frame accurate video, across the Internet at broadcast quality and above."
Mr Fuss believes that the Clipvault-FMA link will provide production companies and design agencies with a collaborative production and editing tool – one that will be independent of any single manufacturer.
Mr Fuss added: "We already provide the service to facilities such as MTV, SVC and video library specialists Action Time, as well as numerous advertising agencies, production companies and corporate business clients."
Clipvault.com offers clients an easy and affordable way of accessing video across the web.
Clipvault.com,
www.clipvault.com
(GMcG)
Top Related Stories
Click here for the latest broadcast news stories.