Broadcast News
08/01/2013
Cooke Optics To Receive Academy Awards Honour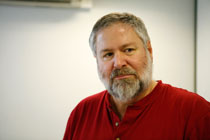 Cooke Optics will receive an Academy Award® of Merit — an Oscar® statuette — for its continuing innovation in the design, development and manufacture of motion picture camera lenses.
The Academy of Motion Picture Arts and Sciences® created the Scientific and Technical Award to honour the men, women and companies whose discoveries and innovations have contributed in significant, outstanding and lasting ways to motion pictures. Each year, the academy honorees are celebrated at a formal dinner held two weeks prior to the Oscar® ceremony. This year's Scientific and Technical Awards presentation takes place on 9 February 2013 at The Beverly Hills Hotel, LA.
The Academy commented that Cooke receives an Award of Merit because it "helped define the look of motion pictures over the last century." Cooke lenses are renowned in the industry for the 'Cooke Look®', which gives a warm, natural feel to images on the screen. The British company's innovations over the years have included zoom lenses for movie cameras, the 'fast' prime lenses that eliminated the need for bright lights, and more recently its ground-breaking /i Technology protocol, a system adopted by many leading camera and lens manufacturers, that collects crucial lens metadata to provide more accurate information to camera operators and post-production teams.
Les Zellan, Chairman and Owner, Cooke Optics, said: "We are thrilled that the company has been recognised by the Academy after 120 years' continuous service to the motion picture industry; I'm humbled to accept the award on behalf of all the talented people currently working at Cooke as well as the thousands that have gone before. Cooke has been an innovative force in this industry from the birth of motion pictures to the current digital film revolution. Our commitment has always been to enable customers to realise their vision and help them create the films that capture the imaginations of audiences around the world."
Each Cooke lens is hand crafted at the factory in Leicester, UK, using a combination of state-of-the-art technology, traditional 100 year old techniques and personal dexterity that come together to create the unique and famed 'Cooke Look'.
Cooke lenses have recently been used on film projects including A Good Day To Die Hard, After Earth, Hugo, Extremely Loud and Incredibly Close, Midnight in Paris and My Week With Marilyn, and on television productions including World Without End, Game Of Thrones, Downton Abbey, True Blood, The Borgias and Chicago Fire.
www.cookeoptics.co.uk
Top Related Stories
Click here for the latest broadcast news stories.