Broadcast News
22/03/2012
Tax Breaks Extended To Animation And TV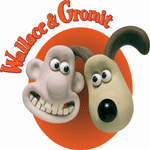 A new tax scheme is to be introduced in a bid to keep UK TV and animation talent from moving abroad where production is cheaper.
Chancellor George Osborne announced the film-style tax break as part of his budget for 2012.
It is understood that the tax break will aim to encourage development in the animation and video game sectors. While the chancellor's financial incentive will also apply to high-cost dramas, such as Titanic and Downton Abbey.
However details of the new tax break remain sketchy, with Osborne only announcing an intention to proceed, subject to obtaining state-aid approval from the European commission and a consultation.
Nonetheless the news is being received as a victory as it follows months of campaigning from UK animators who feared homegrown animation could be wiped out altogether if tax breaks were not introduced.
Animation UK, which represents producers including Aardman Animations and Astley Baker Davies, wrote to Mr Osborne, warning him that Britain was losing its best animation talent and urged him to "level the playing field".
The companies behind Wallace and Gromit and Peppa Pig had said that they were not looking for handouts but needed to be able to compete. They claim that animators overseas, particularly Ireland and Canada, where tax breaks and funding supply up to 50% of budgets had created "a distorted market place".
Aardman Animations, whose recent work includes the box office success Arthur Christmas, said the tax credit would be "transformational" for the industry.
They said: "We have seen a dramatic decline on UK television of home-produced animation and we now have a shot a reversing that trend. The credit will create thousands of UK jobs and our research shows that there will be a long-term financial gain for the UK."
Meanwhile several big-budget British TV programmes have also been filmed abroad in recent months to take advantage of foreign tax incentives.
A small-screen drama about the sinking of the Titanic, was filmed in Canada and Hungary, while the BBC series "Birdsong" was also shot in Hungary.
So production companies had also been lobbying the government to introduce tax incentives for them to stay.
The chancellor said: "This will help stop premium British TV programmes like Birdsong being made abroad, it will also attract top international investors like Disney and HBO to make more of their premium shows in the UK," he said.
According to the UK Film Council Britain is the world's second largest exporter of television programmes in the world after the US, with annual exports worth £1.3 billion.
Related News:
Osborne Unveils Drama Tax Break
UK Tax Breaks Needed To Win Disney Back
UK Animation Talent Recognised
(LB)
Top Related Stories
Click here for the latest broadcast news stories.