Audio Mastering Companies
In Sussex


Brown Bear Audio is an independent and fast growing audio post production company specialising in cloud based post production. Modern audio technology allows us to do the...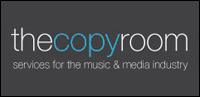 thecopyroom is a professional CD & DVD media production company. With over 12 years experience in the professional recording and mastering industry we offer fast, friendly...