Silicone Prosthetics
Film prosthetics in recent years have become synonymous, with Silicone prosthetics, UK based companies are at the forefront of this important part of film special effects. This page is a showcase for these companies.
Silicone Prosthetics Companies
In Hertfordshire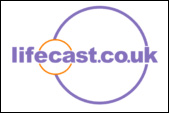 John Schoonraad has been lifecasting for film, television and the arts for some twenty years. 'I am the Worlds best and most experienced lifecaster' says John, he backs...