Prosthetics
Film prosthetics provides SFX that cannot be achieved by using CGI, the skills and creativity required to create realistic Film prosthetics for the Broadcast Television and Film industry are very hard to find, thankfully we have gathered the foremost prosthetic experts working in Film and TV in one place as you will see from this page. The prosthetics companies listed on this page have worked on some of the biggest films and TV productions in the last 20 years.
Prosthetics Companies
In Lancashire


Barrow is based close to Manchester city centre. We have the personnel to design, fabricate and install your television, film or advertising project. Having been established...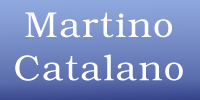 I am Martino Catalano, a sculptor resident in Oldham, North Manchester, UK. I am seeking freelance work. I have extensive sculptural/carving/mouldmaking experience and I have...