Event Organisation Companies
In Berkshire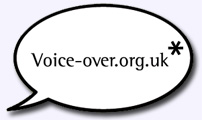 Based in my own high quality studio in the UK, maybe working with you through our phone patch, or of course at your studio, I can deliver your scripts back, fast and in the...


We are major distributors of broadcast and professional video equipment. Services available: video/broadcast equipment, Sony, JVC, Panasonic, Hitachi, For-A and Leitch. ...