Our Dining Buses are the ultimate. We have designed them with crew comfort in mind, and included a rear production area which has become extremely popular with our clients. Wagon Wheels Dining Bus can run on battery power in the early hours, without the need of a noisy generator.
Dining Buses Companies
In Lancashire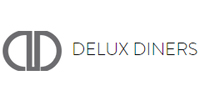 Location Dining VehiclesNew! Independent! Reliable! - The new, fully independent service structured to meet the demands of busy film, TV and leisure companies - Available...