Our fantastic new honey wagons are slimline and can fit in most spaces, very popular with location and production managers throughout the country. At Wagon Wheels we also have a Gully Sucker which can empty and refresh our honey wagon on set, which means less expense for the longer rental.
Honey Wagons Companies
In Hertfordshire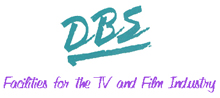 DBS Facilities is a provider of a full range of services to the TV and Film Industry. We have been supplying facilities for Feature & TV Films, Pop Promos, Adverts and Still...