Our fantastic new honey wagons are slimline and can fit in most spaces, very popular with location and production managers throughout the country. At Wagon Wheels we also have a Gully Sucker which can empty and refresh our honey wagon on set, which means less expense for the longer rental.
Honey Wagons Companies
In Hampshire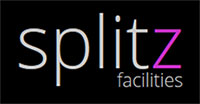 We have a range of location vehicles suitable for film & TV Commercials, stills photography productions. We have a fleet of specifically designed and built-in-house location...