Our fantastic new honey wagons are slimline and can fit in most spaces, very popular with location and production managers throughout the country. At Wagon Wheels we also have a Gully Sucker which can empty and refresh our honey wagon on set, which means less expense for the longer rental.
Honey Wagons Companies
In Dorset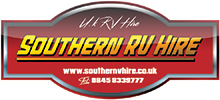 Welcome to Southern RV Hire & American Motorhomes 4 hire experts in providing location vehicles for the film & television industry. With over 20 years' experience in location...