Cars - Chauffeur Driven Sponsors
Cars - Chauffeur Driven Companies
In Glamorgan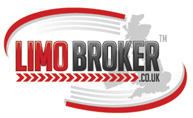 Limo rental in England, Wales, Scotland and Ireland. Limo Broker offers nationwide limo hire services. Offering some of the finest stretch limos and novelty style cars around...


Limos for film
Head Office Coptic House, Cardiff Bay Cardiff
Tel : 0844 567 9000
Limos Hire London Limos for hire reading Limos for film and Pop promos Limos for award ceremonies Limos Limo hire London limo hire reading Limo hire for the stars limo hire...