Camera Equipment - Repair & Maintenance Companies
In London


Broadcast & Professional Service Centre is based in London. We repair and service Canon, Sony and Panasonic camcorders, formats including XDCAM, HDCAM, DIGI BETA, HDV and...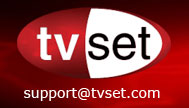 Unique Fast Repair Service in Central London DROP OFF your camera for fast repairs to your Sony Z1, EX1, EX3 or professional cameras! We repair on-site and aim for a maximum...