Audio Equipment Sales Companies
In Derbyshire


Design and manufacture of audio and communications equipment for use in the television coverage of news and sport. Communications Equipment 4-Wire Talkback Units Interrupt...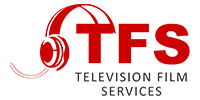 TELEVISION FILM SERVICES TFS provide high quality sound equipment to the film, television, theatre, corporate and education industries. Supplying hire and sales from the...