DVD Production Company Sponsors

@Voytek has three edit suites, film crews, duplication, multi media capability, graphics design and production based in house in our central London location.
DVD Production Company Companies
In South Yorkshire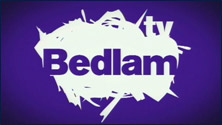 Bedlam TV offers a complete production package from initial concepts right through to final film and duplication. This includes everything from broadcast advertising to...


The Studio is a Digital Recording Studio using state of the art equipment. With Professional Sound Engineers, Ken Sturt & Mick McManis (who have over 40 years of recording...