DVD Production Company Sponsors

@Voytek has three edit suites, film crews, duplication, multi media capability, graphics design and production based in house in our central London location.
DVD Production Company Companies
In County Down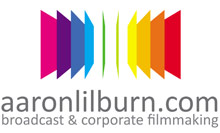 IT BEGAN IN THE EARLY 90s. . when I was placed in HETV (a Belfast-based production company) for a year's work experience. I soon became an expert tea maker and messenger, but...