ALTO Central Storage for News Production, Post Production, Transmission-Ready Content and Archives.
Compact, High Capacity Storage with Low Running Costs
Scalable Flexible and Reliable Archiving
ALTO Technology & Application Partners
Data Archiving Companies
In Gloucestershire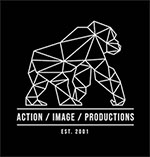 Action Image Productions is a well established high end production company offering a range of services for TV, webTV and Events. Whilst we operate internationally our base...