10dpm is a full service digital media facility. We can help you deliver your message using all forms of digital media, both online and packaged.
Our duplication facility in Soho, London can turn around 1000s of DVDR per day with full colour printing.
Quality CD Replication and DVD Replication service
CD Duplication and DVD Duplication
Printed CD and DVD
CD / DVD Printing and Packaging
CD Serialisation and Packaging
CD Duplication Companies
In Cheshire


Downstream
44 Marsh Lane, Nantwich
Tel : 01270 625125
Downstream Ltd is a family-owned business which specialises in CD & DVD Duplication, Replication and Printing, Audio Recording and Transfers, Video-to-DVD transfers and DVD...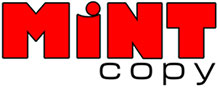 Mint Copy Ltd
South Manchester Studios, Lancs UK
Tel : 0161 432 9012
Media Duplication DVD Duplication including Blu-ray Duplication, Authoring & Replication. As Manchester's leading media duplicator, Mint Copy can provide you with all your...