Acoustic Design News
A Radio Broadcast Studio – Acoustical Qualities
Studio acoustic can be adjusted to the studio use, so what is needed? Whatever the style or music genre, listenership is king! By Edward Veale, Principal, Veale Associates. The link between station output and listener is content. Differing formats and style attract different listeners.
Veale Associates And IPE Join Forces
Veale Associates and IPE, creators of studio design and broadcast systems integration, have announced a joint initiative to provide an holistic design and technology service.
Acoustic Design Companies
In Hertfordshire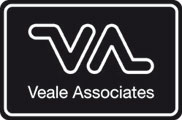 Veale Associates Acoustic design for film, video, post production, music, broadcast and education studios. Recognised for excellence and unrivaled experience in acoustics...