Sound Equipment - Walkie Talkies Companies
In Derbyshire


Design and manufacture of audio and communications equipment for use in the television coverage of news and sport. Communications Equipment 4-Wire Talkback Units Interrupt...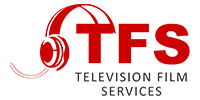 Television and Film Services is a local company with an international reach. We supply the very best equipment and support for media and corporate production. From 35mm film...