SFX - Prosthetics Sponsors

Professional, cost and time efficient SFX Prosthetics manufacture services, using a combination of state of the art machinery and traditional techniques for the Film and TV Industry.
SFX - Prosthetics Companies
In Surrey


With over 14 years' professional experience, CBFX offers a full range of services that can take a conceptual idea through to completion, always focusing on budgets and time...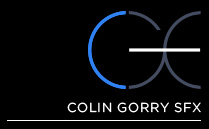 CG Effects provide a one-stop service of physical special effects for the film and television industry. Colin, who has 27 years of experience, formed the company in 2003 and...