Providing a huge range of Ingenious Special Effects for Film, TV and Live Events worldwide; MTFX have over 25 years' experience in Pyrotechnical, High Voltage, Wind, Smoke, Snow, Rain, Fire, Mechanical effects and so much more. From dry hire to bespoke technical jobs, nothing is too big or small.
SFX - Libraries Companies
In London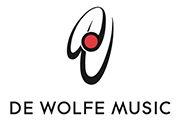 Production Music Library • Music Consultancy • Bespoke Music Composition Recording Studios • SFX Library A worldwide force in music production representing some of Britain's...


An online database of nearly 250.000 sound files from over 70 library partners, encompassing sound effects, music samples and music tracks. Auditionfor free and purchase by...