SFX - Animatronics Companies
In Gloucestershire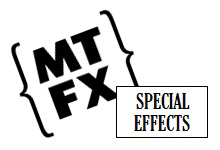 MTFX was founded in 1993 as a special effects company that was able to provide spectacular and artistic, yet cost effective solutions for the TV/Film industry. MTFX special...


ScaryCat Studio is a modelmaking, production and shooting facility that provides services for film, television, music video, advertising and theatre productions. We offer...