Props - Supplies Sponsors

We're an award-winning company, comprised of exceptional prop makers and puppet specialists. As you might expect, props and puppets can come in all shapes and sizes, so to ensure that you have the specialists you need on your project, our creative team have very varied talents.
Props - Supplies Companies
In East Sussex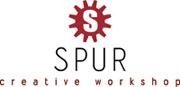 About Us Spur Creative specialise in the manufacture of high quality props and sculptures for a wide range of clients and customers. Our client base is now widening to...