Lynda's Prop Shop is owned by Lynda Reiss, a 19 year feature film Property Master from Los Angeles, who now resides on the Isle of Man.
If you are trying to make London look like Los Angeles, or Manchester look like Michigan we can help.
Props - Hire Companies
In Derbyshire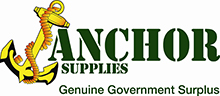 Based at Ripley in the Heart of Derbyshire, but also with a Barracks style outlet in the centre of Nottingham, Anchor Supplies is the Genuine Military Surplus superstore with...


Zana Homestylists
The Moxon, Rockside Hall, Matlock
Tel : 01629 580063 / Mob 07944 187318
Our wide customer base means we have a huge selection of furniture and props for rent. We not only provide furniture for home and film / TV we also have a large stock for...