Lynda's Prop Shop is owned by Lynda Reiss, a 19 year feature film Property Master from Los Angeles, who now resides on the Isle of Man.
If you are trying to make London look like Los Angeles, or Manchester look like Michigan we can help.
Props - Hire Companies
In Bedfordshire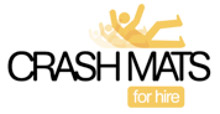 Any company that employs personnel to work at height in any place, including a place at or below ground level, is required by law to abide by The Health and Safety Working at...


Exquisite wedding dresses or faithfully created period costumes.made to measure.made for you. From alternative wedding dresses to period costumes; for special days or the...