Production Services & Consultants Companies
In Denbighshire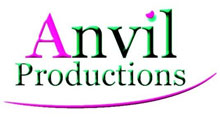 ANVIL PRODUCTIONS An organisation with departments covering every aspect of performance and production. THE ANVIL TOURING THEATRE COMPANY Specialises in encouraging New...

Based in Wales, Cardrews Media is Media Production Company. They aim to produce professional Film and Videos at competitive prices. Cardrews Media use state of the art...