Location - Vehicles & Equipment Sponsors

Dining Bus London
Dining Bus Manchester
Dining Bus South of England
Dining Bus North of England

Call: 0161 2021199

One of the UK's leading location vehicle companies. We provide a full range production vehicles, all of the highest quality and ready to support your production needs. We can supply Winnebagos, location vans, make up trucks, wardrobe trucks, dining buses, honey wagons and even a classic Airstream.
Location - Vehicles & Equipment Companies
In Lincolnshire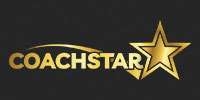 American RV / Winnebago Hire for Film - TV Motor Sport & Festival events We specialise in American RV rental for all occasions including British F1 Grand Prix, Glastonbury...