Location - Vehicles & Equipment Sponsors

Dining Bus London
Dining Bus Manchester
Dining Bus South of England
Dining Bus North of England

Call: 0161 2021199

One of the UK's leading location vehicle companies. We provide a full range production vehicles, all of the highest quality and ready to support your production needs. We can supply Winnebagos, location vans, make up trucks, wardrobe trucks, dining buses, honey wagons and even a classic Airstream.
Location - Vehicles & Equipment Companies
In Lanarkshire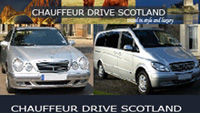 Chauffeur Drive Scotland offers a luxury chauffeur-driven service throughout Scotland with a professional and courteous service. We can provide corporate and conference...


Waste Water Services Ltd are based in Coatbridge, Lanarkshire and are one of the leading providers of welfare facility servicing within the construction industry in Scotland....