Graphics - Film & Television Sponsors

IMG Studios offer state of the art HD studios from 1000sq.ft. - 2000sq.ft., post production, graphics and transmission facilities based in West London. On-site parking and catering.
Graphics - Film & Television Companies
In Buckinghamshire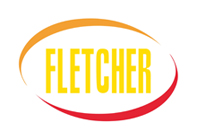 Fletcher London (Europe) Fletcher is a Camera systems provider specialising in Live TV. With over 25 years of experience behind us we have solutions available suitable for...

Cloudbass
Unit 1 Bradley Park, Ripley
Tel : 01773 740930
Cloudbass is a outside broadcast company with offices at Pinewood Studios and in Ripley Derbyshire. The company provides a full range of outside broadcast services and can...

Pressvault
Pinewood Studios, Iver Heath
Tel : 01753 655886