Exhibitions & Trade Shows News
Stop, Look, Listen
Known as the largest AV systems integration show in the world, Integrated Systems Europe (ISE) returns to the RAI, Amsterdam, 7 – 10 February, 2017. Broadcast Film & Video Editor, Jacqueline Purse, looks ahead to this year's event...
IBC2016: A Transfixing Transformation
Six days – Conference and Exhibition. Over 55,000 attendees. More than 1,800 exhibitors. 15 Halls. Miles of walking... and a whole lot of technology on offer.
Exhibitions & Trade Shows Sponsors

IBC2018 - RAI Amsterdam
Conference: 14 - 17 September 2018
Exhibition: 14 - 18 September 2018

If you are a supplier or manufacturer then the BSC Expo offers the most cost effective platform available anywhere to promote your products and services to the most influential decision makers and purchasers in the UK production industry.
Exhibitions & Trade Shows Companies
In Gloucestershire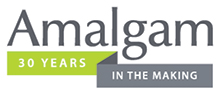 We design and build marketing icons, scenic theming, props, and educational models - which communicate ideas for a specific audience, exhibition or event. Amalgam has over...

Encounters Festival was first held in 1995 and is a film festival which celebrates short films and animation. The festival supports new film makers providing a platform from...